Decking clip HOBBY (100 pcs.)
Decking clip HOBBY (100 pcs. without screws)
Decking clips (clips for terrace boards) are used for "invisible" fixing of terrace boards. The clips are screwed on the underside and slide under each other. No fasteners (screws) are visible from the top, visible side.
Thanks to clip construction, the decking clip creates an expansion gap during installation - between the decking board and construction beam (9 mm).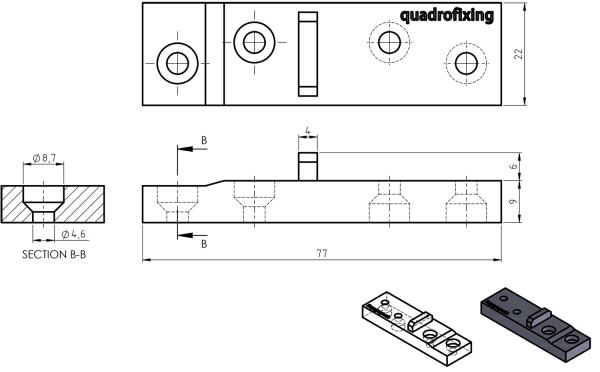 Dimensions: 77 x 22 x 9 mm
Hole for screws - diameter max. 5 mm,
Screw head max. 9 mm, screws are not included.
Example: 25 mm long screw is anchored to the wood approx. 20 mm
Decking clip is connected with wooden construction with 2 screws and 1 screw to the wooden decking.

The package contains:
- 100 pcs. of decking clips
Screws are not included (suitable diameter 4, 4.5 or 5 mm).
We also recommend to buy