Eurotec MAGNUS S - hidden beam connection
Eurotec Magnus S - hidden joist connection
Eurotec Magnus S is used for joining wooden beams. The couplings can be milled into the wood to create an "invisible" joint. Thanks to the locking screws Eurotec Magnus transfers the load in the structure in all directions. The couplings can also be fitted without milling, the aluminium joint remains visible, but the mechanical parameters (load) remain the same.
Magnus couplings significantly shorten the work on the structure itself. Due to the precision of the fitting, the assembly of the beams on site is significantly shortened (labour cost savings). The risk of the fastener not fitting correctly in the structure is also reduced. Beams prepared in this way, especially on large construction sites, can be stacked in a similar way to prefabricated components.
Quality and certified component also for industrial buildings (ETA certification).
Material: aluminium
Minimum beam dimensions (width x height):
| | | |
| --- | --- | --- |
| MAGNUS | Main beam (width x height) | Side beam (width x height) |
| MAGNUS S 50x60x13 mm | 60x80 mm | 80x80 mm |
| MAGNUS S 50x80x13 mm | 60x100 mm | 80x100 mm |
| MAGNUS S 50x100x13 mm | 60x120 mm | 80x120 mm |
Packing: 1 pair/1 joint (including screws)
Example of Eurotec Magnus installation here: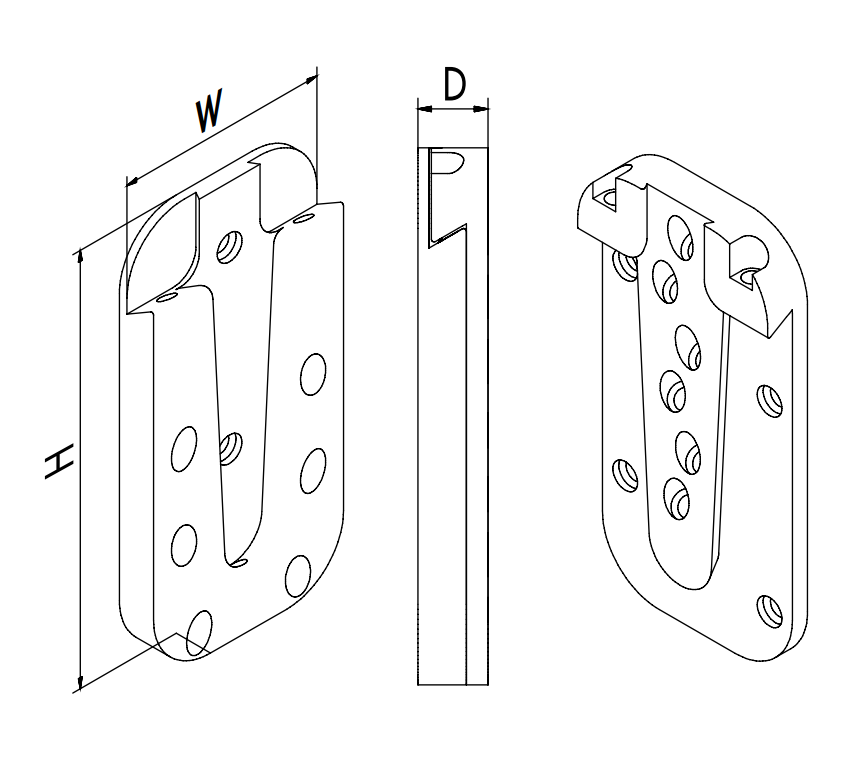 | | | | |
| --- | --- | --- | --- |
| MAGNUS | H (mm) | W (mm) | D (mm) |
| S 50x60x13 mm | 60 | 50 | 13 |
| S 50x80x13 mm | 80 | 50 | 13 |
| S 50x100x13 mm | 100 | 50 | 13 |